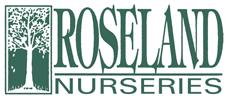 GENERAL AVIATOR INFORMATION
For our customers that travel by General Aviation - you are always welcome to visit us by plane or helicopter and use our private airstrip located at our main office in Sudlersville, MD.
Please call ahead to schedule an appointment and request permission to use our airstrip.
Roseland Nurseries Runway
2700' grass strip running Northwest/Southeast (130' - 310' degress)
Elevation 70 feet
GPS coordinates: (N39.11.37 - W075.52.61) or right at 'BROSS' intersection
Nearest VOR's:

Smyrna (ENO - 111.40) 271'@17nm
Baltimore (BWI-115.10) 110'@37nm
ROSELAND NURSERIES - AERIAL VIEWS
Roseland Nurseries has over 700 acres of trees in 3 locations on Maryland's scenic Eastern Shore.

Main Office, Sudlersville, MD

Galena, MD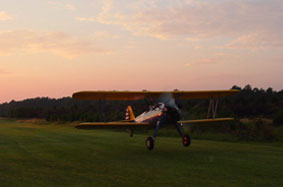 Our private airstrip in Sudlersville, MD

Dixon, MD
ROSELAND NURSERIES
140 Rosebud Lane
Sudlersville, Maryland 21668
410.755.6500
Fax: 410.438.3801
It is our pleasure to share with you our tree nursery stock for this growing season. As always, we thank all of our loyal customers and look forward to building new relationships with prospective customers.We look forward to providing you with quality trees and quality service.
Please contact us if you have any questions, or would like to schedule a visit to our facility.
E-mail: info@roselandnurseries.com

Aerial Views
DIRECTIONS
From the North
(Wilmington Area)
1-95 South to 896 South (Exit 1A). Changes to 301 South. Go to mile marker 105. Turn left onto Route 300, go 2.5 miles, Roseland on the left.

From the South
(Washington D.C. Area)
Cross the Chesapeake Bay Bridge. At the 50-301 split take 301 north. Go to mile marker 104. Turn right onto Route 300, go 2.5 miles, Roseland on the left.

From the East
(Delaware Area)
From Smyrna, Rt 13 and Rt. 300. Take Rt. 300 West to Sudlersville (19.5 miles). Roseland is 1 mile west of Sudlersville on Rt. 300 on the right.